Previously a somewhat trendy pursuit that was viewed by many businesses as irritation more than the responsible choice it is, going green is now easier and simpler than ever. Businesses across the globe are reaping the rewards of tailoring their offices and ways of working to reduce carbon footprint, commonly receiving significant benefits from government and simple improvements to expenditure.
This benefit is available to the small business just as it is large. Not only will you be doing the responsible thing, you'll also improve that budget. Freeing up funds to invest towards growth and saving the planet at the same time is quite the deal, we hope you'll agree!
Here's how to get it done.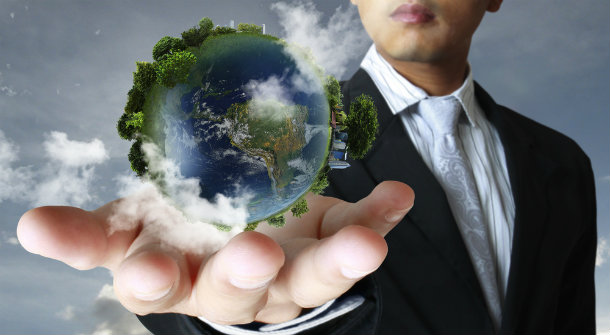 Make the Move to Post Consumer Waste
PCW is the handy industry term for common consumables such as paper and packaging that are recycled. Many businesses are unaware that the use of a recycling logo on a product such as printing paper isn't a guarantee of it being genuinely recycled. You'll need to look for items that are explicitly stated to be PCW to be sure.
Recycled products are usually priced at a very competitive rate. This can help trim some money from your supplies budget while still contributing to your decision to run a green business.
Minimize Paper Use.
It goes without saying, however, that you'll save even more by reducing your paper use outright. Making the move to electronic data storage is a significant money saver. The good news is, there is a huge range of services available online and through software or hardware that will help.
The daily use of paper in an office can have an exorbitant cost that many don't notice. By changing your routine requirements such as minute and note taking to digital, you'll be taking a slash out of your expenses each month and minimizing the requirement for any paper at all.
Update Your Transport Habits
Being a sole trader is no excuse here! Anyone can improve their savings and reduce their carbon footprint by making the move to greener transport choices. For those operating in a company with other staff or employees, a simple car share can do wonders. Combining this with more trips made on increasingly carbon-neutral buses can have a staggering impact.
For the sole trader, don't worry: other entrepreneurs have you covered. Many apps now exist that can help you find people to team up with for a regular carpool, such as BlaBla Car. These are a fun choice for getting to your regular destinations. Not only is it greener, the explicit value proposition of such apps is that they will save you a considerable amount of money by making the switch. Not bad!
Harness PR Benefits
With your hard work well done, it's time to look to shouting about it! Green energy is a PR goldmine; it's why a lot of large corporations invest in it so heavily. Showing your commitment to the cause will contribute to a positive brand image that will pay dividends in time, helping to establish your business as legitimate and above the rest.
Consider creating brief case studies on what you did and how it saved you money. These can be easily shared through social media channels like LinkedIn and Twitter; a task made particularly easy by using tools such as HootSuite.
By completing the good work of going green, you'll save considerable money in the short term and will have a new tool in your PR arsenal with which to put your business in people's faces. Hardly a bad deal overall, is it?